Friday, January 1, 2021 / by Client Care Coordinator
These are the most common questions we receive from buyers, so we've compiled them for your quick reference!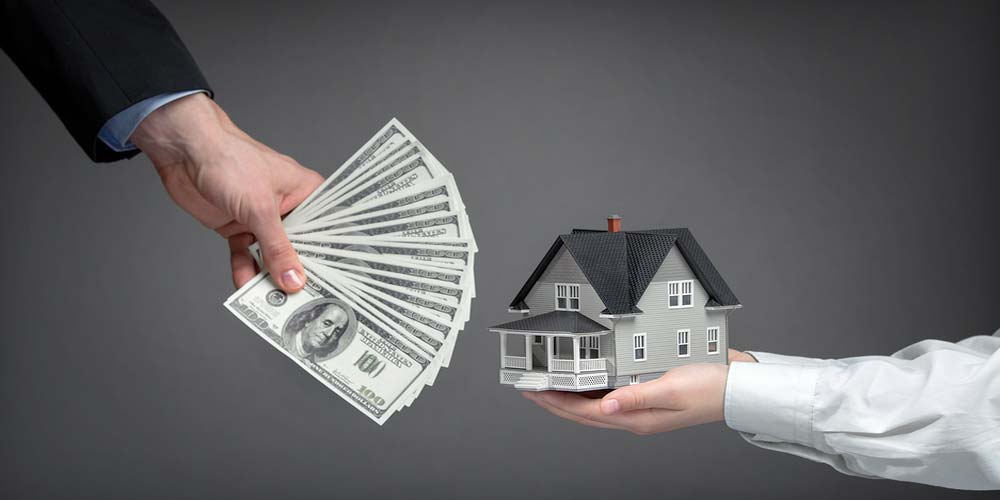 How much earnest money will I need?
The industry guideline is generally 1% of the sale price. If the seller is a lender, they may have a minimum requirement that must be adhered to. However, increasing your earnest money is a good way to make your offer more enticing to a seller.
When does my earnest money check get deposited?
Within 3 business days after acceptance unless stated differently in the Purchase Agreement. The money is held in the Trust Account by the seller's broker or by a title company, and applied to your down payment at closing. If the the purchase agreement becomes null and void, the buyer may have to wait at least 10 days to receive the earnest money refund.

How much will my mortgage be?
This amount will depend on the agreed upon sales price, how much money you put down, and whether you are financing your closing costs. Please refer to a Good Faith Estimate from your lender for details.
What kind of financing should I choose?
There are many different Conventional and FHA mortgages to choose from. A 15-year or 30-year fixed rate mortgage is desirable because of the reliability of the interest rate. However, an ARM (Adjustable Rate Mortgage) may work for some buyers who are only planning to live in the home 5 years or less. Be sure you clarify with your lender what the rate would be after the initial period (2, 3, or 5 years). Also, determine if there is a prepayment penalty if you refinance within a certain amount of time.
Should I finance my closing costs?
"Buyer financed closing costs" or "Seller Paid Closing Costs" are often part of a real estate transaction. The lender approves a buyer financing the closing costs by incorporating them in the purchase price. This is accepted by most sellers and commonly used by first time home buyers to cover their closing costs. However, please note that this does increase your mortgage amount and decreases the amount of equity you may have in the home. The home will also need to appraise for the full purchase price.
When should I lock in my interest rate?
Many lenders require an accepted purchase agreement before they allow you to lock in on a rate. However, some will allow a verbal lock request over the phone based on their relationship with you. Please check with your lender for details. As always, we highly recommend using one of our preferred lenders because we have a strong relationship with them and we can trust them to do a great job. Contact us if you'd like to be connected to one of our preferred lenders.
Is the purchase contingent on the sale of my current home?

If you currently own a home, determining whether your offer will be contingent or non-contingent on the sale of your home is a very important factor in the purchase agreement. If you are planning to write your offer non-contingent (without your home being sold), lender approval is required. Please review your options in more detail with our team. We also offer a Seller Success Toolkit that provides a handful of selling/buying options.
What is the Seller's Property Disclosure Statement and why is it important?

Minnesota State Law requires that most sellers complete a property disclosure statement (with some exceptions, such as an investor who has never lived in the property). This is to be honestly completed to the best of the seller's ability if they lived in the property. This is a very important disclosure to review prior to submitting your offer on the home, as there may be issues with the home on the disclosure you do not like or want to deal with. It's important to note that although sellers are supposed to complete the form in its entirety, many of them do not. If you want anything clarified, ask your agent and we'll inquire with the seller's side to try and get an answer.
Does the city require any inspections on the property?

There are about a dozen municipalities in Minnesota that have a required inspection (A.K.A. Truth In Sale of Housing, Code Compliance, or Point of Sale inspections) that the seller should have completed. Those municipalities are: Bloomington, Golden Valley, Maplewood, Minneapolis, New Hope, Orono, Richfield, Robbinsdale, Saint Paul, Saint Louis Park, and South Saint Paul. These inspection reports are important to review prior to submitting an offer, as there may be fundamental aspects of a home that do not meet the municipalities standards.
Should I consult my tax advisor about this purchase?

Yes, you should consult your tax advisor, if you have one, regarding the potential capital gains tax or tax credits. Note: any time a homeowner sellers a principal residence, they are entitled to an exclusion of gain of $250,000 for a single person or $500,000 for a married couple. The homeowner must own and occupy the residence for at least two out of the five years prior to the sale.
How much should I pay for the home?
The two key elements of an offer are generally price and closing date. The seller's motivation is the driving force behind the price they will accept. The closing date may also affect the price you both agree upon. As your agent, we are here to educate, assist, and provide information to help you make an informed decision.
The day of the month you close will determine the amount you owe in pre-paid interest at closing and when your first mortgage payment is due. For further information, please contact your agent and your lender.
When will I take possession of the home?
The preferred date of possession is immediately at closing. However, to "sweeten the offer," some buyers offer 24 hours after closing to the sellers to allow them time to transfer items from one home to another. Keep in mind, the final walk-through is done prior to close. For those 24 hours after closing, your home would be occupied by the sellers.
Should I have a home inspection?
Yes, we highly recommend home inspections. The cost of the inspection is determined by the finished square footage of the home and whether it is a foreclosed property. The average cost is between $300 and $500. An inspection helps reduce the risk of potential problems and educates the future homeowner. During the inspection contingency period, the buyer has the right to cancel the purchase agreement for any reason. We can refer you to several inspectors when that time comes.
What happens if the inspector finds a problem with the home?
There is no perfect home, not even new construction homes are perfect. Your inspector will find "problems" and that is completely normal. However, not all problems are a deal breaker. One option is to address the items of concern after you move in. The other option is to request in writing, within the amount of time designated in the purchase agreement, that the sellers be responsible for the items. However, by doing so, you have created a counteroffer. The seller can then agree to your request or negotiate the request. If buyer and seller do not agree in writing on a remedy of the issues within the time frame, the purchase agreement can be cancelled without further notice required.
Should I purchase a home warranty?
Warranties can be beneficial if something mechanical fails in the first year you own the home. There is a one-time expense to purchase it and then a deductible per claim. Keep in mind there are also "pre-existing" rules that may prevent a claim from being covered. You can consider asking the seller to purchase this for you. It could benefit them if the warranty company covers an issue that arises after closing.
Will I have the right to walk-through the home prior to closing?
We will do a walk-through shortly before closing to make sure the home is in substantially the same condition as the day we wrote the offer. Keep in mind that the home has been lived-in so there will be imperfections that were unnoticeable due to the seller's personal property.
If the property has private well and septic, should I have a well and/or septic test?
Yes, it is in your best interest to request that the seller pay to have these tests performed on your behalf. In most cases, the lender will require it.
Should I agree to Arbitration?
Buyers and sellers have a choice to use arbitration to settle disputes. However, arbitration must be agreed upon by all parties for it to be binding. You can review Arbitration Disclosure for full details or consult an attorney for legal advice.
How does the negotiation process work?
It is our responsibility, as your Realtor, to use our experience and knowledge to negotiate on your behalf. However, please keep in mind that successful negotiation is a cooperative effort between two parties. Several factors can influence the amount of time it takes to reach a decision. Our job is to guide and facilitate this process so that all parties are content with the outcome.
Please feel free to discuss any of these items in detail with your agent.
---