Career in Real Estate?
Join us for our next Career Night!
We'll give you the real truth about what it takes to make it in real estate. We'll discuss our secret to success, information about our team, the benefits we offer our agents, and what the next steps are if you're ready to jump start your career!
Monday, August 9th, 5:30-6:30pm

Register to Attend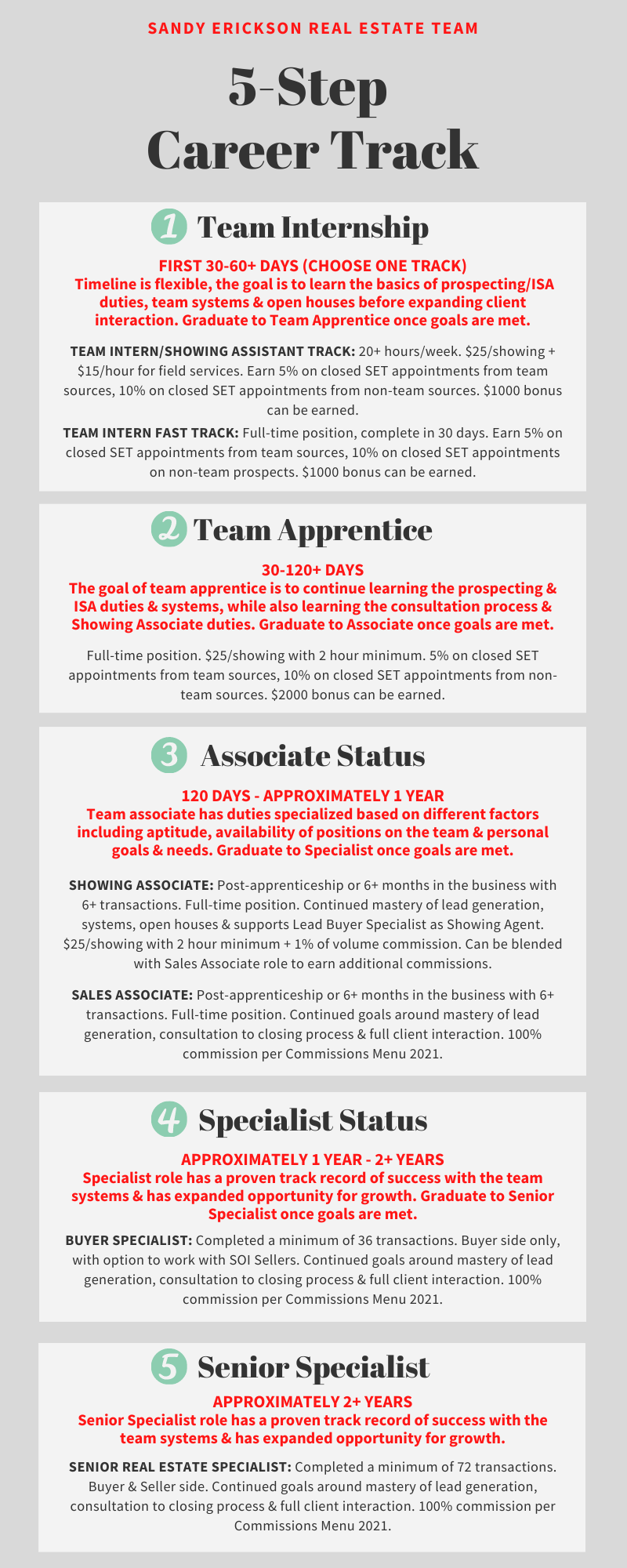 Ready to Join the SE Team Family?
Apply here!