Knock GO Buyer Financing Program
We are a Knock Certified Team!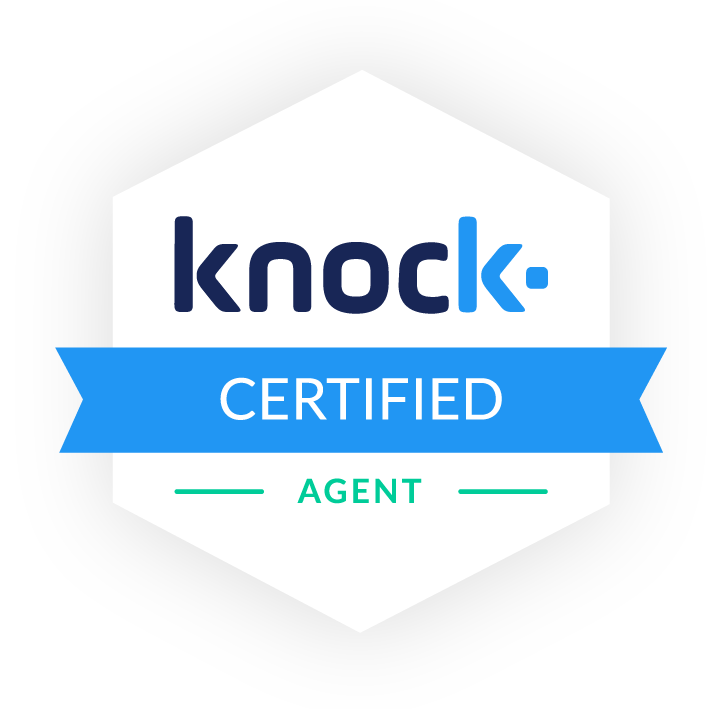 This allows us to bring you even more options for buying and/or selling!
What is Knock?
Knock is a home lender that provides home sellers and buyers alternative options to allow flexibility in a hot market!


Knock GO (Guaranteed Offer) Program for Buyers

Cash-Backed Offer: Knock combines the new mortgage with a cash-basked closing guarantee to make your offer equivalent to cash. No financing contingency required, making your offer 4X more likely to win!
Guaranteed Closing: Knock guarantees closing in 30 days or they fund the loan with their own cash to ensure you close on time.
Appraisal Protection: If your appraisal comes in low, Knock provides a credit for up to 100% of your closing costs to help you bridge the gap.
$0 Extra Fees: You pay no extra fees for your Knock Guaranteed Offer, and rates are competitive with other lenders. You get the buying power of CASH at ZERO additional cost.
Knock GO is designed to give you a competitive edge without taking on additional risks or financial losses in the process.
If you're interested, we'll get you started on the pre-approval process today! Terms and conditions apply.